ABOUT
Kernemilk's experimental universe stems from an inspiration rooted in the human body, which explores a sensual and luxurious approach to fashion. Founded by Marie Mark, the Copenhagen based brand Kernemilk sets out the intention of creating playful and including apparel that have that one-of-a-kind look and feel.
Born in our in-house atelier in a creative and collaborative environment, Kernemilk explores innovative design techniques. Identifiable by our overlock and coverlock sewing style and an uncensored femininity, we design tailored garments for the modern person to wear and keep for many seasons. Sustainable development and growth is a central element in designing our collections, prioritizing slow organic advancement rather than radical transformation.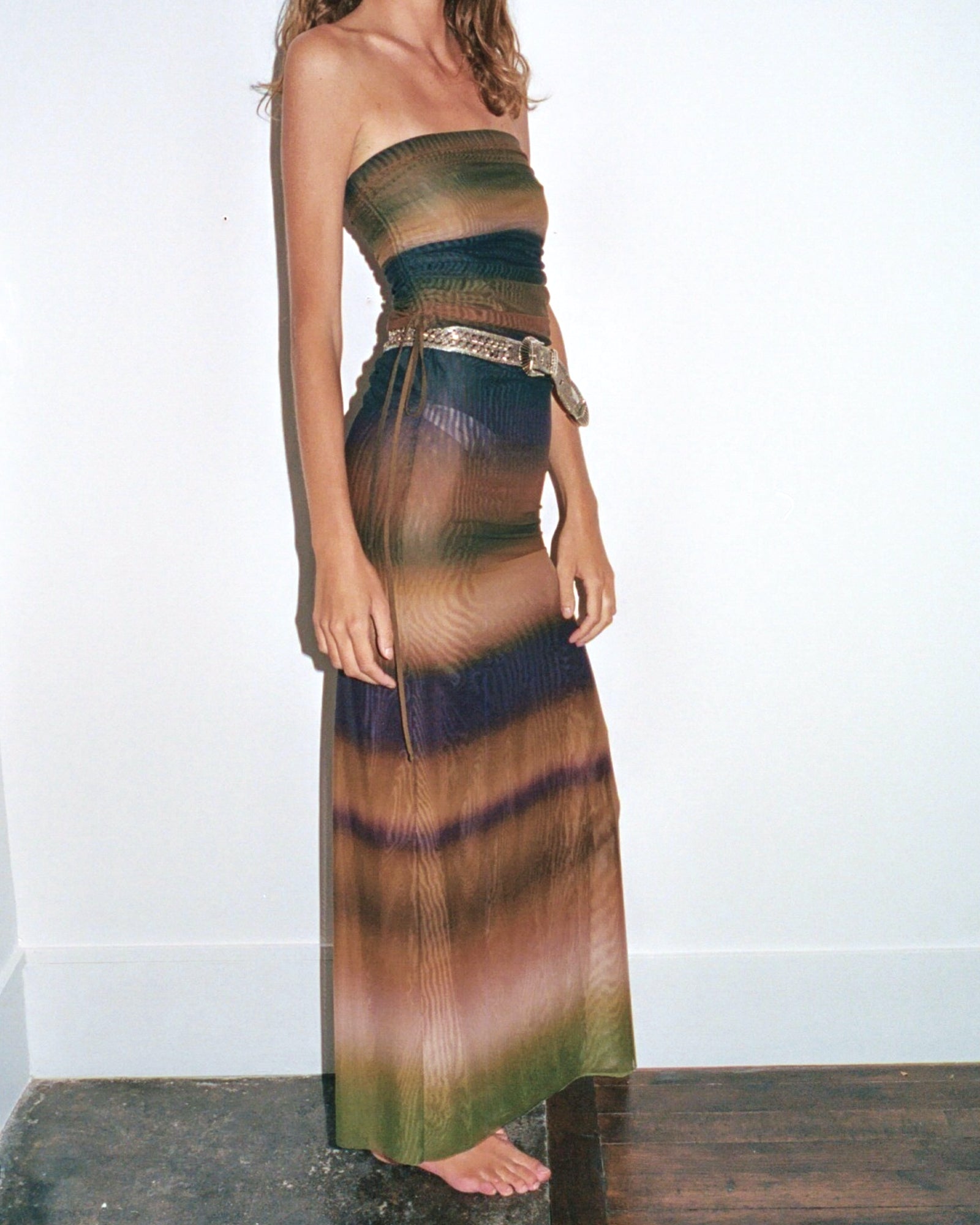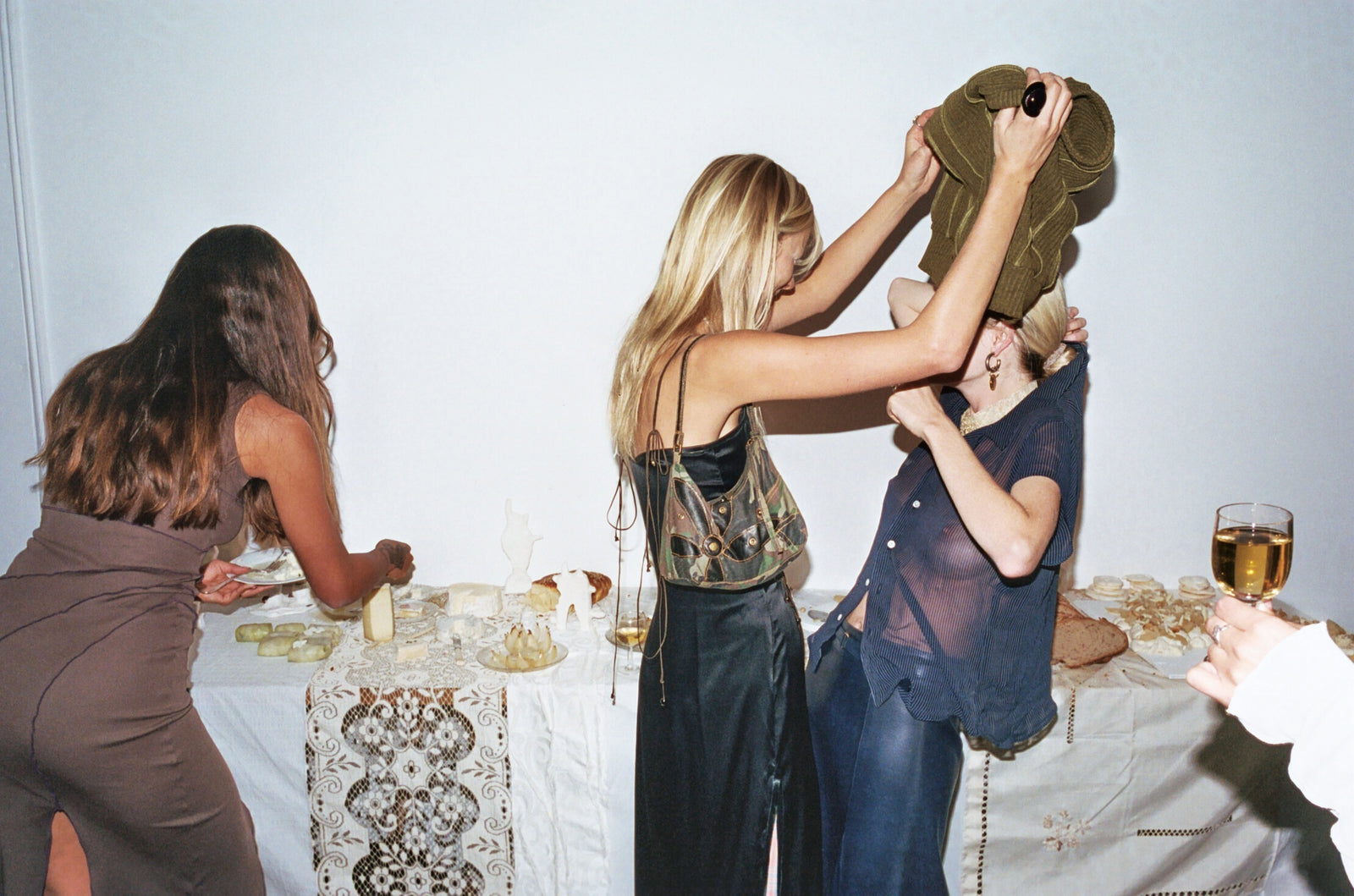 SUSTAINABILITY
Sustainability is a key element in our design and production strategies, we put a lot of effort into choosing high quality materials and designing timeless apparel that can be worn and styled in multiple ways, through multiple seasons. We always work on developing and educating ourselves as a sustainable fashion brand and take various sustainable initiatives to ensure that we live up to our standards.
We apply a zero-waste lifecycle approach for our collections, including on-demand production, upcycling unsold clothing and design samples to other sizes or styles to ensure minimum waste. Excess fabric from collections are included in the design process to create new styles. Furthermore we include two "SCRAP" collections a year, which are one-of-a-kind garments made out of our fabric offcuts. We work with rental platforms including Copenhagen based Rentage, who holds a selection of current and previous collections to give more people the opportunity to wear Kernemilk.
PRODUCTION
Kernemilk is built on the principles of creating a sustainable fashion brand. We work with a minimal waste and carbon footprint approach. Starting from the design/sampling process by using CLO3D, to having a business model integrates deadstock materials and producing garments based on-demand.
Kernemilk has two lines of production: Cut Make Trim production in Romania where Kernemilk source all fabrics primarily from deadstock materials and Full Package Production in Egypt, where the supplier sources fabric locally in Egypt mainly working with 100% Egyptian organic cotton.
For accessories, we also strive to reduce our environmental impact as for our new line of sunglasses - made of 100% certified recycled plastic from food containers and plastic bottles.
Furthermore we work with our local production 'Huset Venture', which is a social non-profit enterprise who creates jobs for people with reduced workabilities. They manufacture approximately 15% of our garments focusing on our custom designed pieces and limited collections.
Marie Mark
Kernemilk was born from a desire to have an outlet of inspiration and creativity for founder and creative director Marie Mark. She attended fashion school in 2014 and continued her education as textile intermediary. Alongside her studies, she created Kernemilk in 2019, sewing everything from home in her apartment in Copenhagen. Taking inspiration from the dance environment and having the human body and organic shapes as a central element in her designs, Marie created her first collection JELLY a year after launching Kernemilk.
Kernemilk comes from the Danish word "Kærnemælk" which means "Butter milk". Marie recalls that the name came to her one day while sitting with her mother drinking Kærnemælk. The color and texture inspired her to design a white set with an organic pattern and white overlock, which made the garment look liquid. The organic and fluid shapes are still, to this day, an inspiration for all of the designs.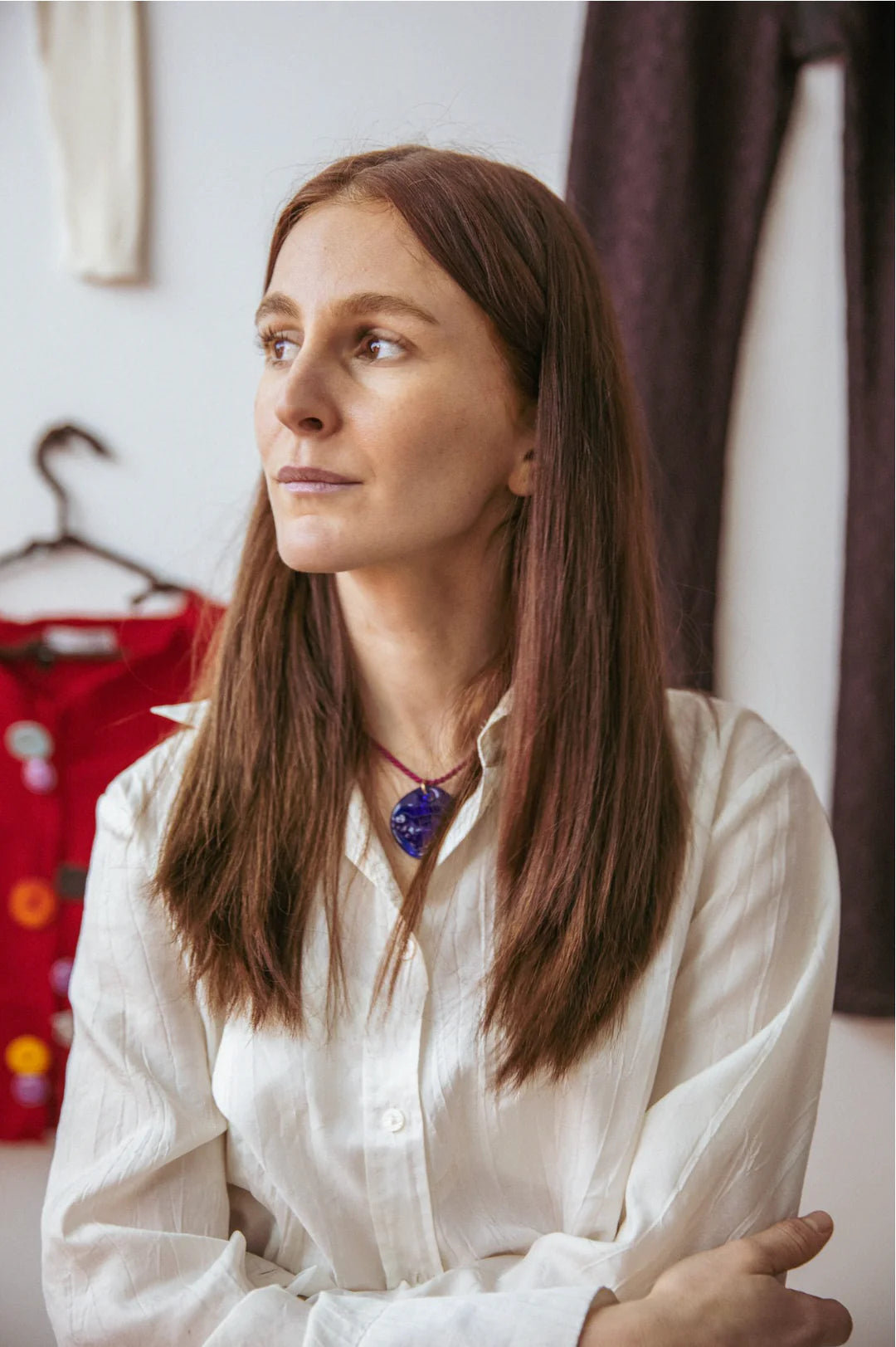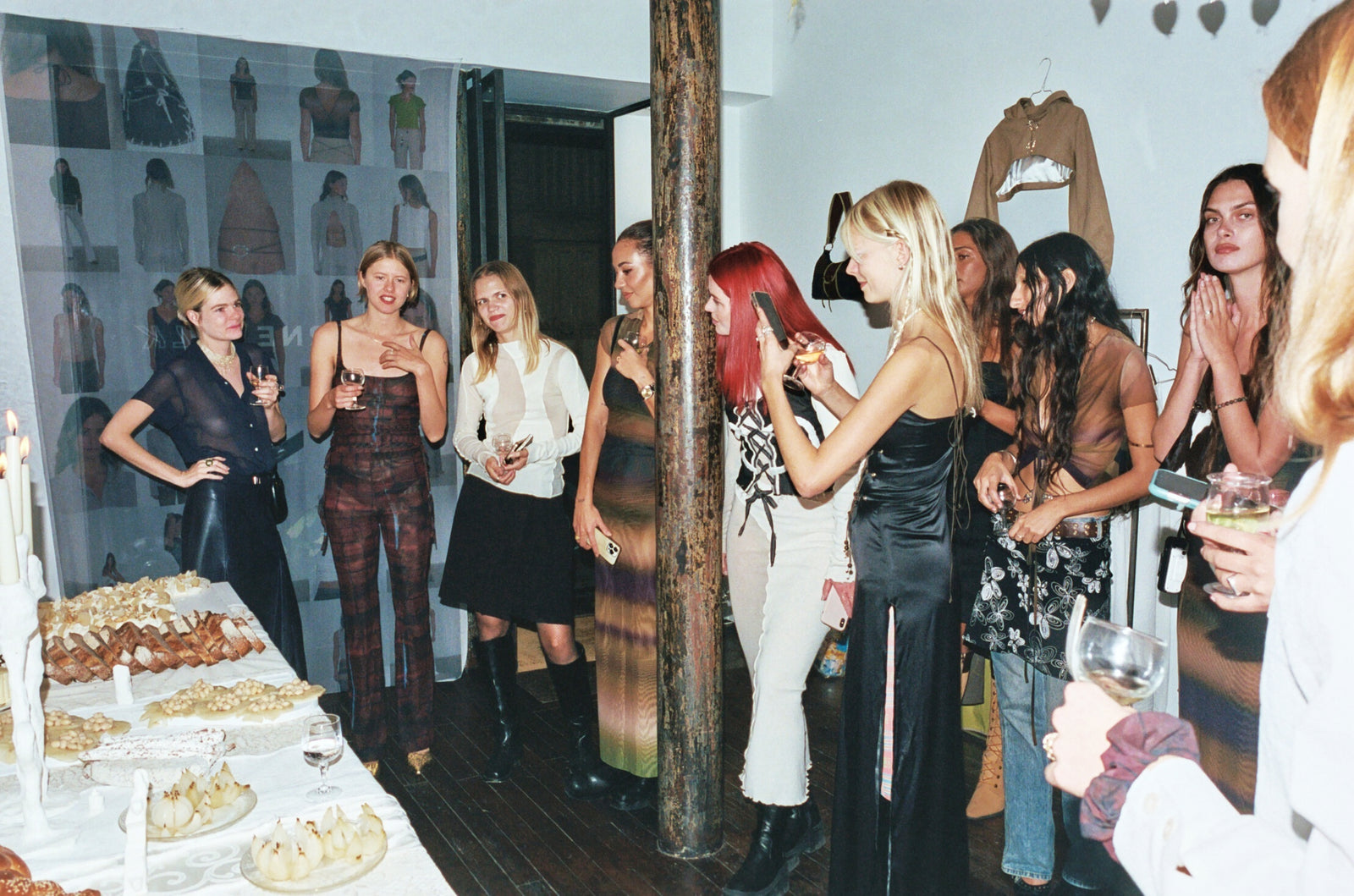 COMMUNITY
We are fortunate to have a strong community of customers and friends of the house here in Copenhagen, and we make a continuous effort to spread awareness about our sustainable initiatives as a fashion brand through social media and host events to connect with our community.
To further interact with our community we host Flea Markets and Sample Sales, where we upcycle samples and sell out of our own wardrobe to further promote sustainable efforts among people. We find that our community supports our initiatives and participates whenever we want to host an event.
Our atelier in Copenhagen consists of a small team of skilled professional young women who work closely together. Female Empowerment is important for kernemilk and we actively seek design collaborations with other female owned businesses here in Copenhagen to encourage the creative environment.